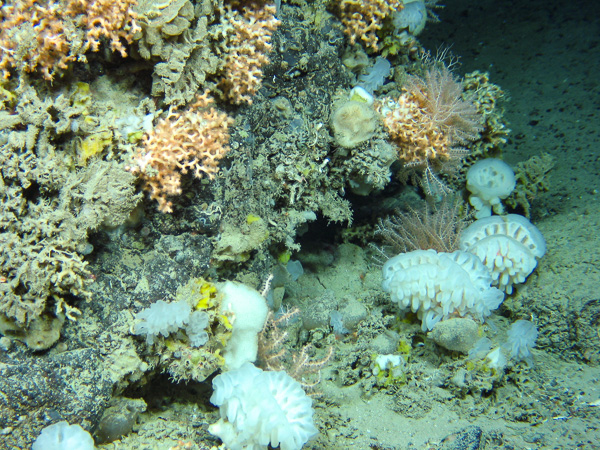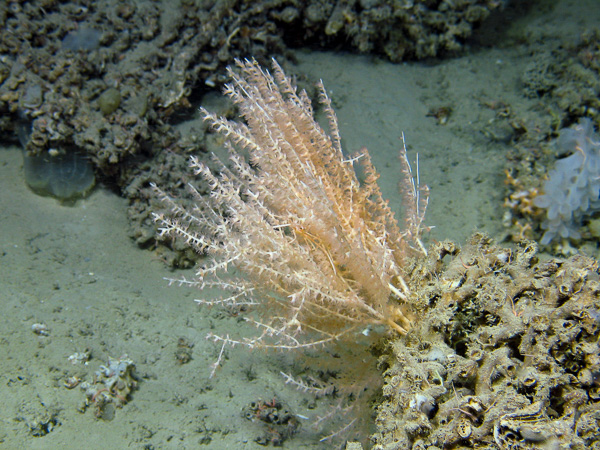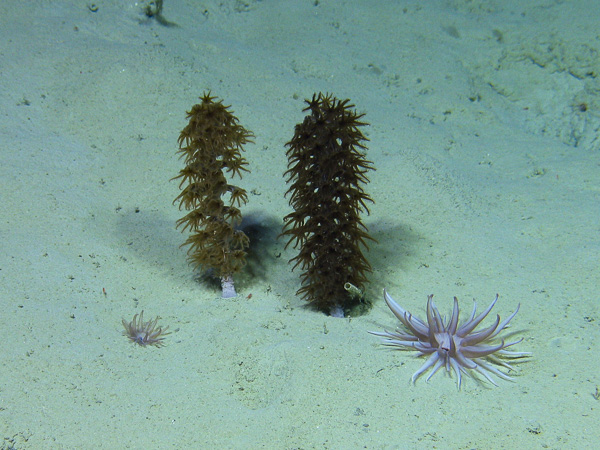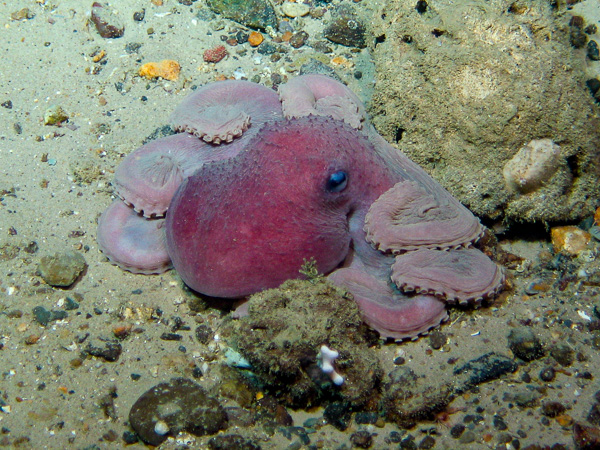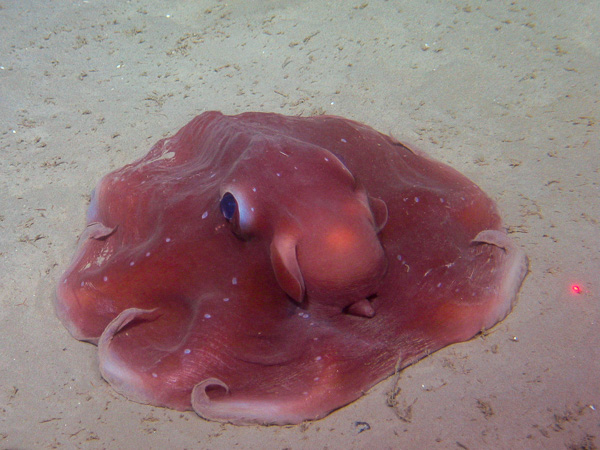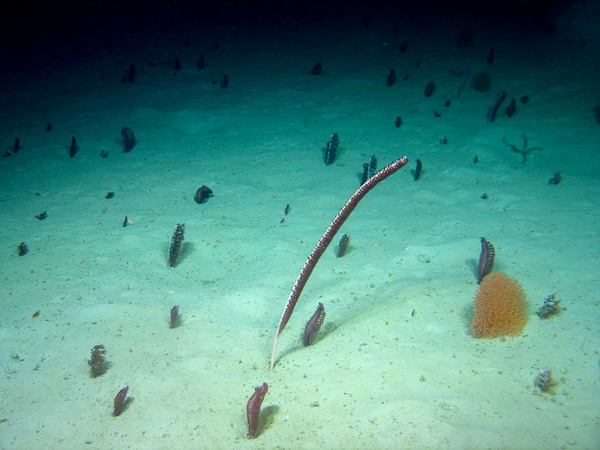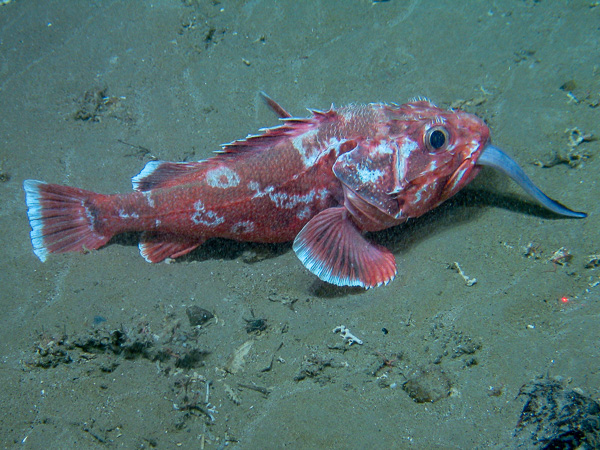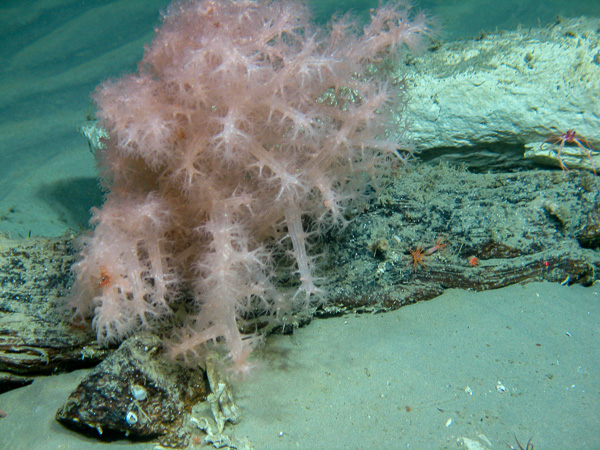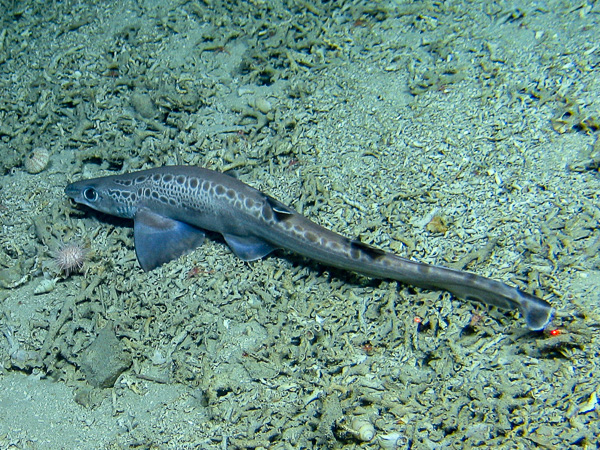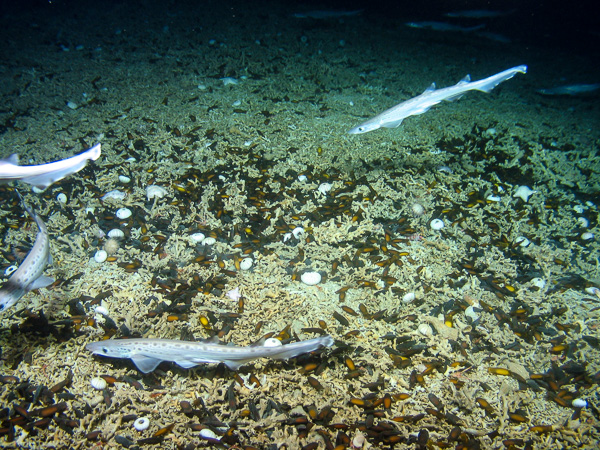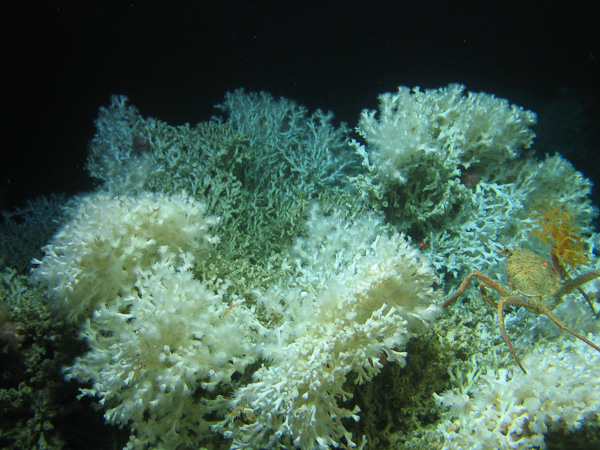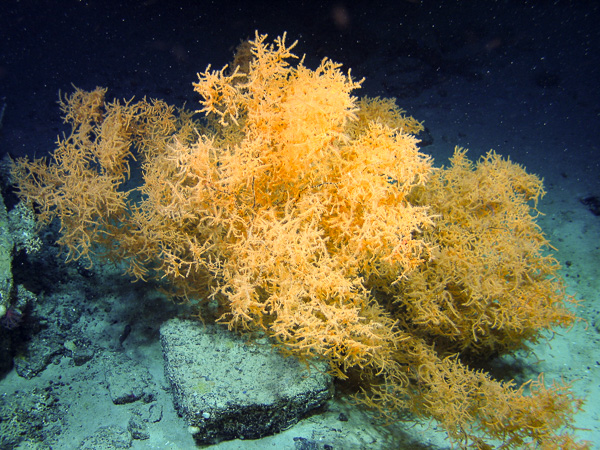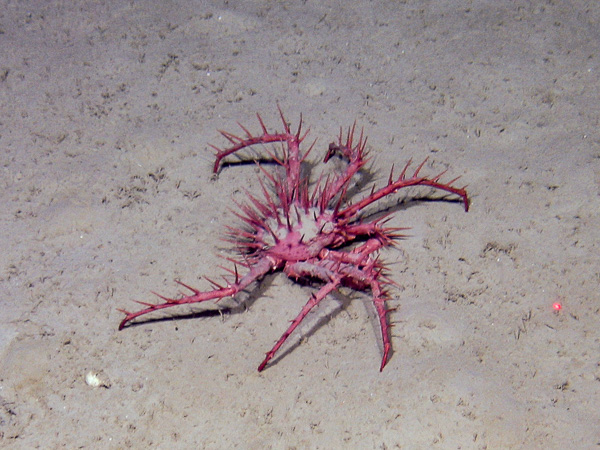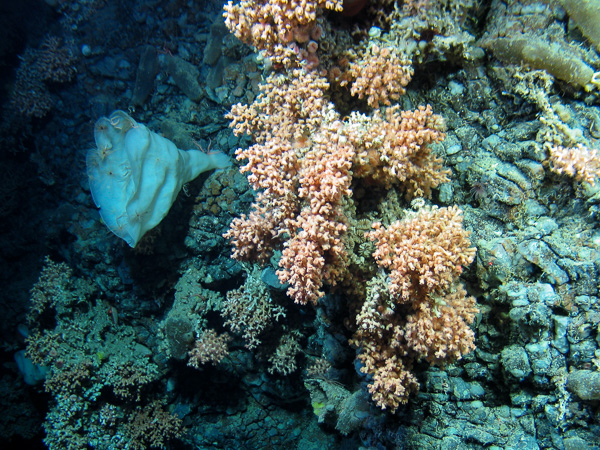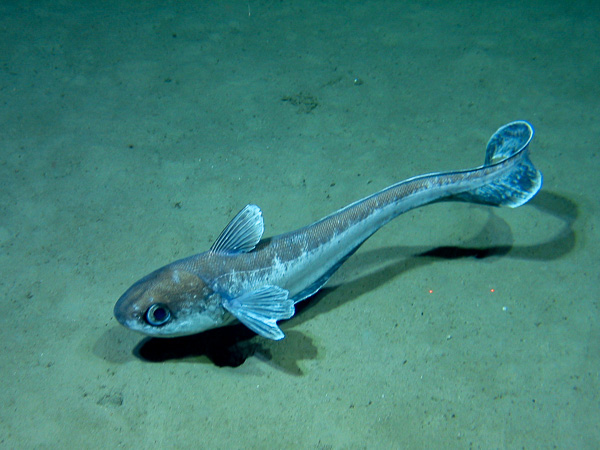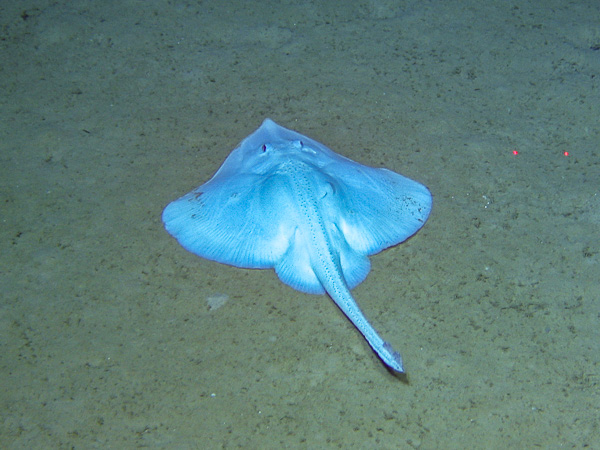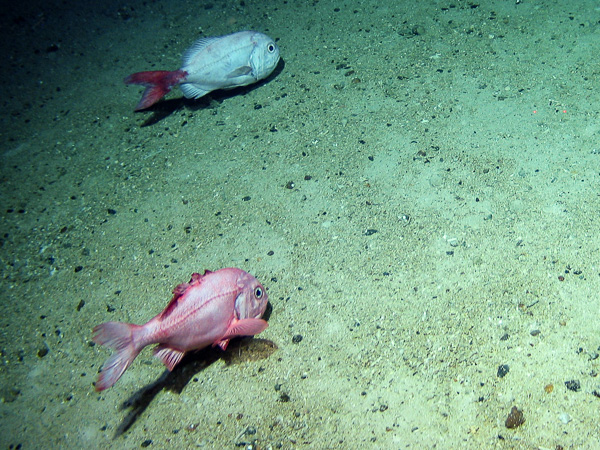 Sensitive Ecosystem Assessment and ROV Exploration of Reef
SeaRover
A requirement exists to quantify the abundance and distribution of offshore biogenic and geogenic reef habitats in Irish waters to fulfil Ireland's legal mandate and to generate baseline data from which appropriate monitoring systems can be established. To address this an extensive offshore reef survey of Ireland's continental slope was commissioned by the Marine Institute in partnership with the National Parks and Wildlife Service (NPWS), funded by the European Maritime and Fisheries Fund (EMFF), and coordinated and led by INFOMAR (Integrated Mapping for the Sustainable Development of Ireland's Marine Resources).
The Sensitive Ecosystem Assessment and ROV Exploration of Reef (SeaRover) survey took place between 2017 to 2019. The 2017 and 2018 surveys took place onboard the ILV Granuaile whilst the third survey leg in 2019 employed the Marine Institute's RV Celtic Explorer. The Marine Institute's remotely operated vehicle (ROV) Holland I was used for each of these cruises. The Holland I was equipped with a high-definition (HD) camera, various composite video feeds and a robotic arm for sample collection.The primary aim of the survey was to map the distribution and abundance of biogenic and geogenic reef habitat along Ireland's continental margin with a view to protecting them from deterioration due to fishing pressures.
The findings of the SeaRover survey will contribute to the establishment of site specific conservation objectives for the offshore Special Areas of Conservation (SACs) for NPWS as well as contribute to the Department of Agriculture, Food and Marine (DAFM) obligation to map Ireland's vulnerable fisheries resources.
SeaRover surveyed just the continental slope and not the extensive areas of level seabed making up the continental shelf, nor the abyssal seabed below -3000 m depth, nor the Rockall Bank outside Ireland's Exclusive Economic Zone (EEZ) but within Ireland's continental shelf territory. Ireland's area of continental slope targeted by SeaRover (-540 to -2600 m depth) was calculated as approximately 94456 km2, SeaRover surveyed 0.91 km2 which is 0.00096% of this area. This is an indication of the amount of Ireland's offshore area that remains relatively unexplored. The survey data acquired improves our understanding of the distribution and ecological requirements for these vulnerable ecosystems and can be used in combination with detailed bathymetric data to predict the likely extent of these ecosystems and help support the sustainable management of Ireland's valuable and vulnerable marine resources. The survey data establishes the need to build on what has been collected to date, and in conjunction with detailed bathymetric data, will help target future mapping of reef habitat. [ Map of sites ]
Select headers to sort data.
Select dive number to go to video of dive with tabs for dive summary, video summary, biotope list and species list.
SeaRover gathered 310 hours of seabed video. This was analysed by a team at Plymouth University led by Kerry Howell, with Rebecca Ross doing most of the video analysis in 2017 and Giulia La Bianca in 2018 and 2019. The first pass analysis was for habitats and these were matched to the MNCR biotope classification. A video summary was compiled for each dive detailing the times of habitat transitions and times of appearance of notable species. Species lists were compiled on a second viewing of the video. All species were identified in line with Howell et al. (2017), (http://www.deepseacatalogue.fr/) and supplemented with taxonomic literature. Expert advice was also sought from Kerry Howell, Louise Allcock, and known experts on Twitter including Chris Bird (CEFAS, @SharkDevocean), Graham Johnston (MI, @GJShark), and Brit Finucci (NIWA, @BritFinucci) who helped with fish identifications. Chris Mah, @echinoblog (echinoderms), Andrea Quattrini, @quattrinia, Raissa Hogan, @saltydogdrifter (corals) were also major contributors. All identifications were made to the highest taxonomic resolution possible from the footage and images available, and operational taxonomic units assigned to aid tracking future identifications (in line with & supplementary to Howell et al., 2017). Species abundance measures were recorded using the MNCR SACFOR method. This method categorises abundances into six categories (Super-abundant, Abundant, Common, Frequent, Occasional, Rare). [ OTU taxon list] Use headers to refine list and sort data.
© Marine Institute, MERC Consultants, Bernard Picton 2022